The following makeup packages are recommended for beauty brands, according to our database and business experience.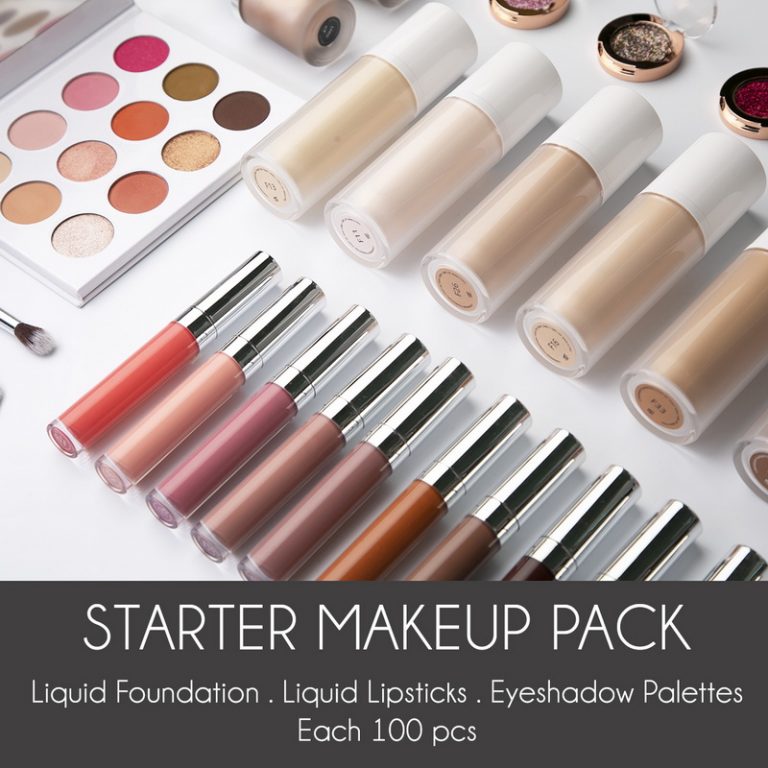 It's very recommended for those start up beauty brands.The pack consists of 100 liquid foundations, 100 pcs lip glosses and 100 pcs eyeshadow palettes. You can have your own logo printed.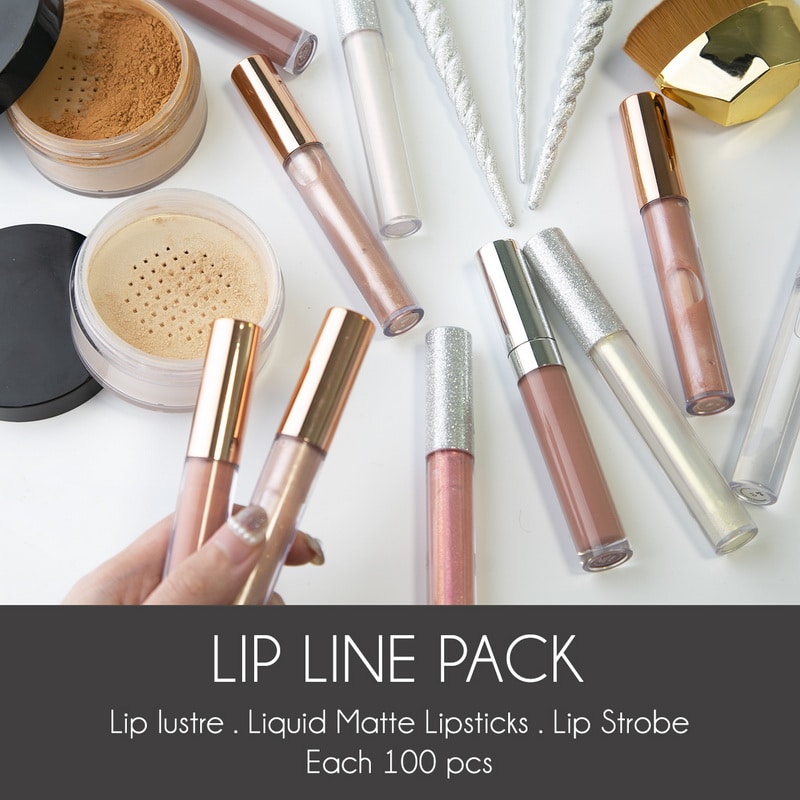 Lip line is fast selling makeup products. The pack consist of 100 pcs lip lustre, 100 pcs matte liquid lipsticks and 100 pcs lip strobe. You can have different shades to build up the pack.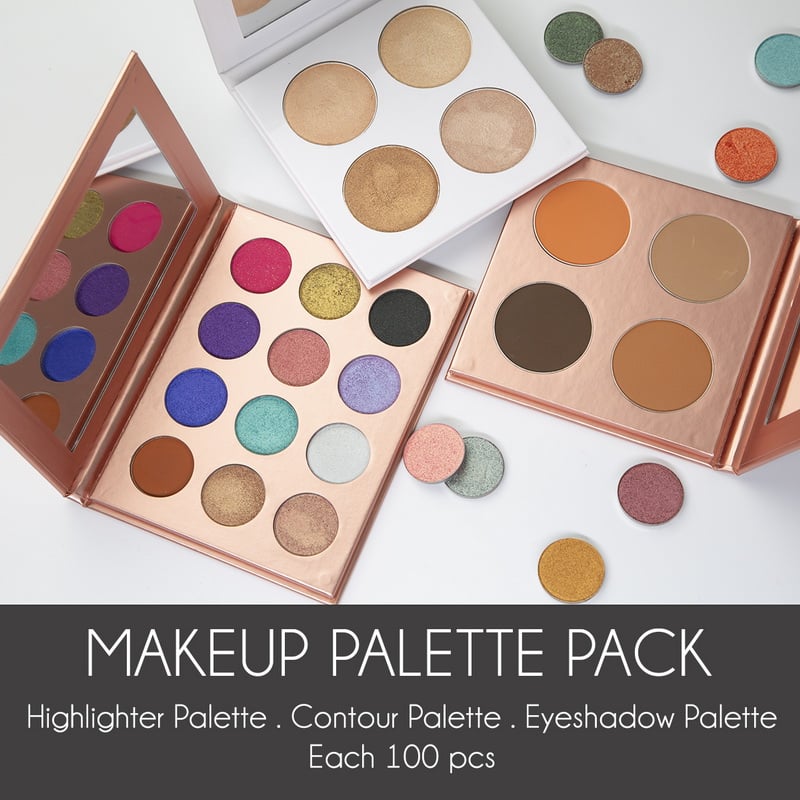 You can add 100 pcs highlighter palettes, 100 pcs contour palettes and 100 pcs eyeshadow palettes. Many printing options are supplied.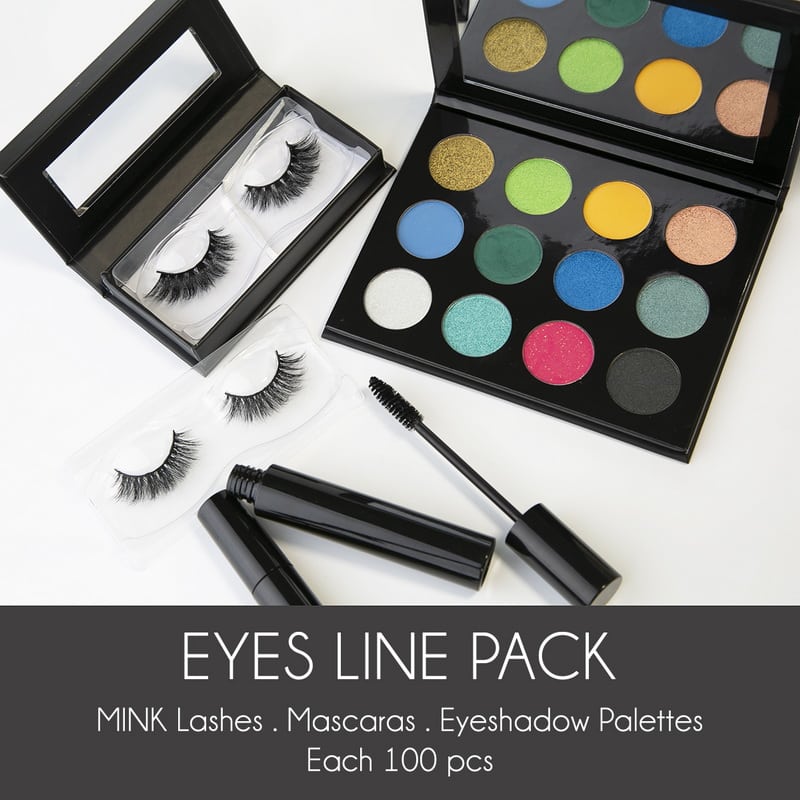 The eyes line pack consist of mink lashes, 100 pcs eyeshadow palettes and 100 pcs mascara.