Private Label Eyeshadow Palette Manufacturer
Develop your makeup line with our best selling formula and colors
High-end formulas, high pigmented, and wide range of colors
Low MOQ to start, have your own brand
Production can be done in 1 week
SIGN UP to get the latest catalog!
Develop Eyeshadow Palette With Our Best Selling Eyeshadows
Custom Design Your Own Makeup Palette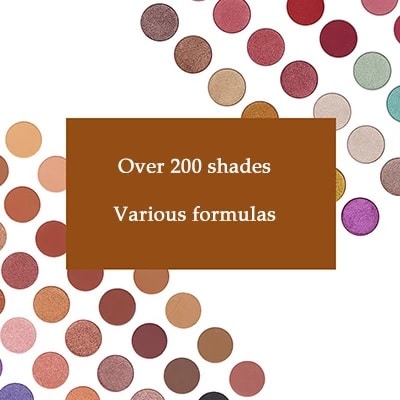 Vegan and Cruelty Free Formulas. Selecting from over 200 colors to Develop your own makeup palette, includes matte, satin, shimmer and metallic finish. Formula and colors can be bespoke developed.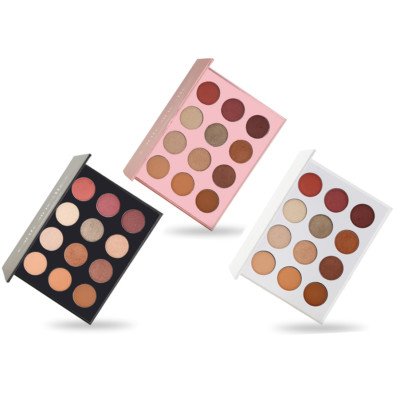 We supply various Eyeshadow Palette in different colors and size. You can select rose gold, matte black, matte white palettes. We supply high quality cardboard palette, eco-friendly. Minimum Order Quantity starts from only 100 pieces.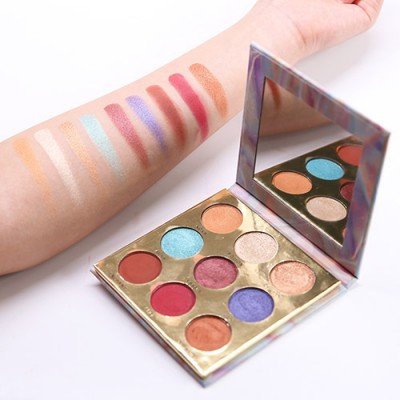 You can bespoke design your own eyeshadow palette to be outstanding from other brands. Select the best colors to be filled into your own palette, to sell to your target customers and earn large profit margin.
Visit Our Online Shop NOW To Learn More Our Private Label EyeShadow Line!
Your Makeup Palette Can Be 100% Custom Designed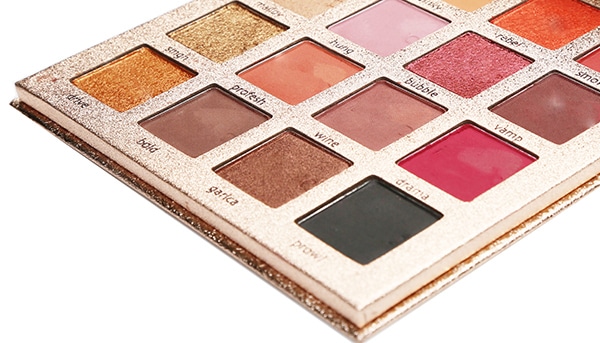 UNIQUE PAPAER/LEATHER USED
Different types of paper materials can be used for the palette production, so your products can be unique and outstanding.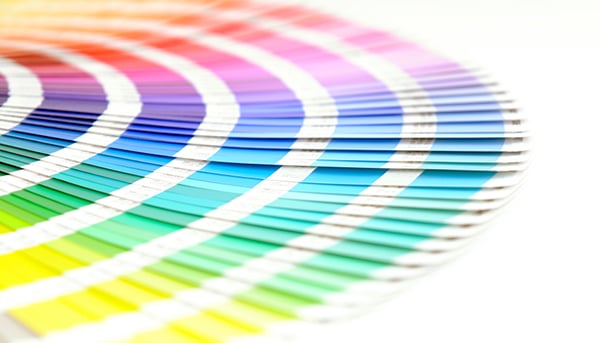 "Colorful" Printing is available for palette as you request. Any colors can be printed, based on Pantone Chart.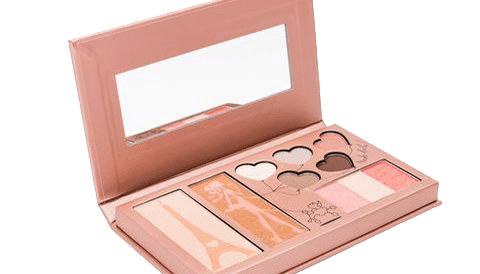 DESIGN IN ANY SIZE AND SHAPE
With Contract Manufacturing, we can bespoke produce any shape and any size cardboard palette based on your artwork.
Three Major Cosmetics Line - Low MOQ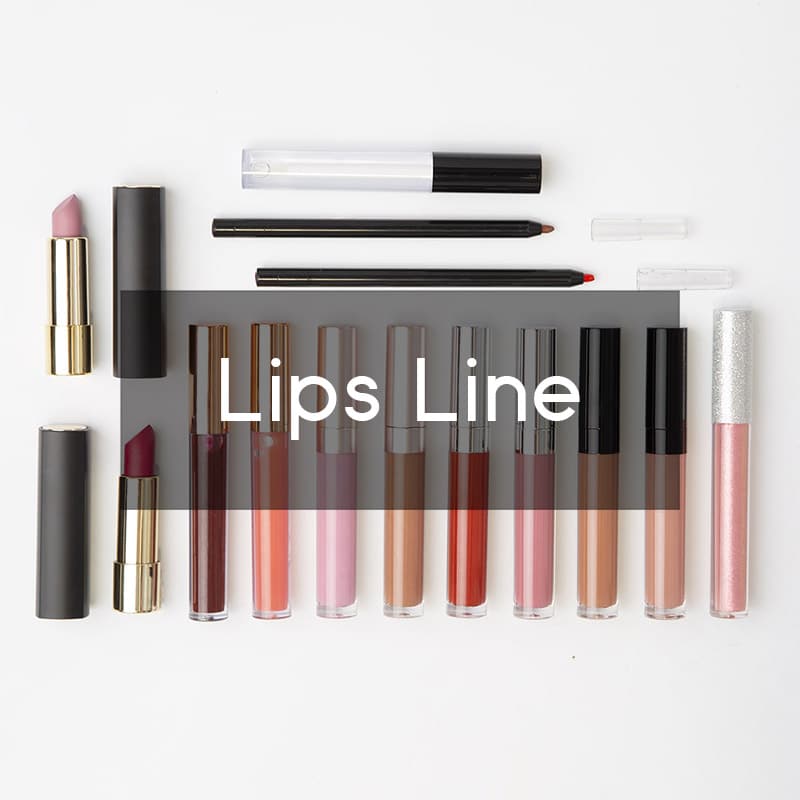 Our Private Label Makeup Lip Line includes Matte Liquid Lipsticks (3 tubes, 47 colors), Hydrating Glitter Lip Gloss (2 formulas, 4 tubes, 24 colors), Matte lipsticks (18 colors), Creamy matte lip liner (47 colors). We can custom develop your own formula and colors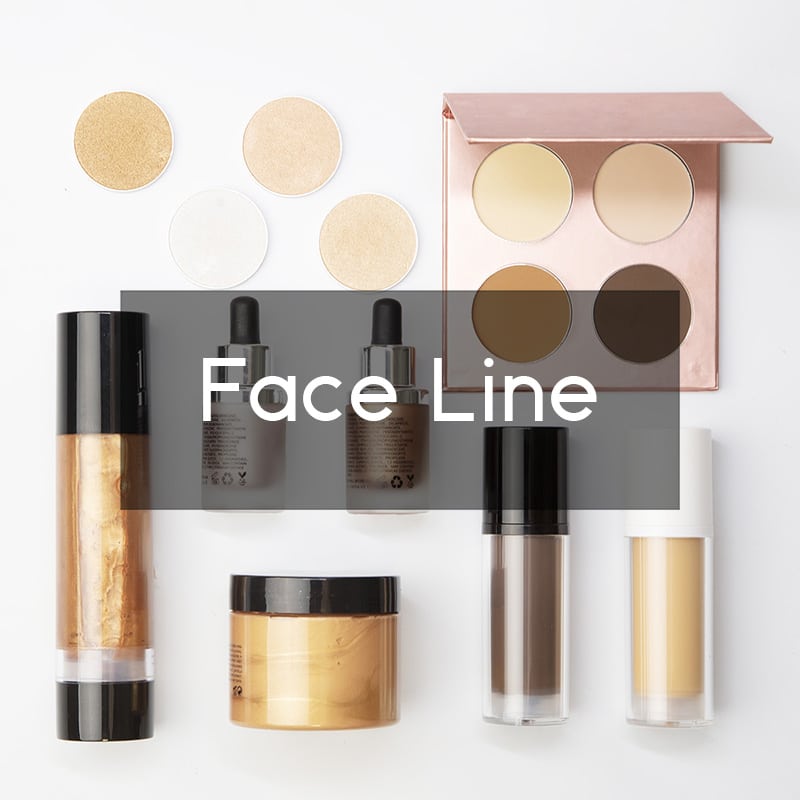 The Makeup Face Line includes Long Wear Matte Liquid Foundation (24 colors), Liquid Concealer (24 colors), Liquid Highlighter/ Illuminator, Highlighter Pressed Powder Palette, Blush Palette, Contour Palette, and Bronzer Makeup Products (Shimmer Oil Mist & Body Cream).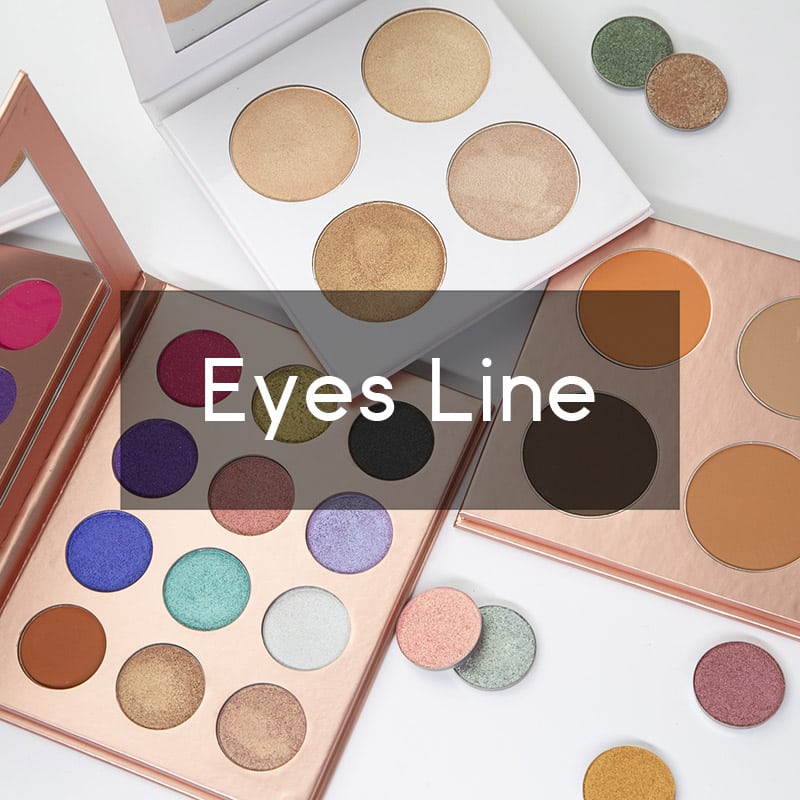 The Makeup Eyes Line mainly consists of Custom Eyeshadow Palette (selecting from over 200 high pigment eyeshadow colors and pressed glitter, to buid your own makeup palette in various types of packaging), Longwear Waterproof Mascara and Eyeliner Gel, and Eyebrow Makeup Products.
Why Order From Aurora Global Brands®
All Skin Tons and Skin Types
Best to have full range of makeup
Control business risk well
Response Time within 24 hours
Design Time: 1 working days
Spend $ hundreds, have a brand!
Much lower than USA competitor
Cost dereases for larger order
Many costs is one time cost only
High Quality Packaging Used
Custom package production
CMYK/UV Printing available
GMPc and ISO22716 Factory
Have Paper Packaging Factory
We partner with many vendors
Contact us to discuss your project with our specialist!