There is a lot that goes into learning how to start your own makeup line. From creating the business plan to setting up the brand and developing the products it can be overwhelming to decide where to begin. Fortunately for new brands, the benefits of private label makeup products stretch far, as it provides an opportunity to create high quality products without investing a lot of money out of pocket. Private label makeup products are often the best choice for small business owners that want to see a faster turnaround on when they create the products and how quickly they are able to turn them for a profit. There are many great benefits of private label makeup products, but below we've outlined the top five that we find our clients appreciate the most when launching their new business or product line.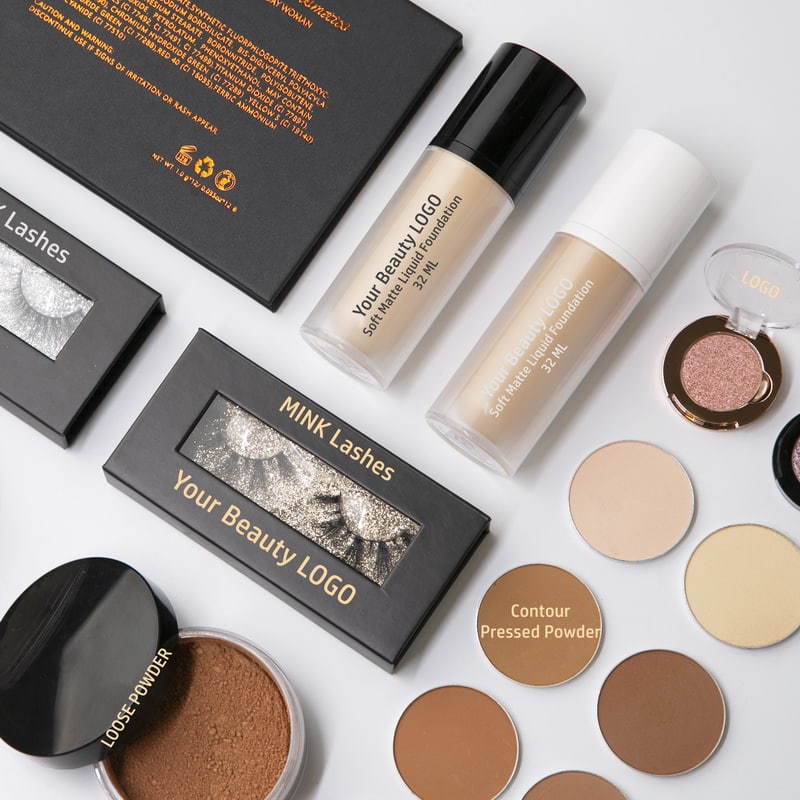 Control in Customizing the Packaging
Aside from being able to control the color scheme and formulas on private label makeup products, many business owners like the freedom that private labeling offers in letting them put their label on a ready-made product. Where many cosmetic brands have to develop the product, design the packaging, and design the logo, private label makeup products let business owners simply create a logo and put it on products that have already been made. Brands may want to customize a couple of things like the shape of the packaging or the color palette of the products, but many times they simply want to put their logo on the packaging and turn it around quickly for a profit.
Fast Turnaround
Speaking of turning the product around quickly for a profit, one of the biggest reasons that companies choose private label makeup products over developing their own is because they can get the products much faster. For small business owners, the startup cost of having to invest in the first product order is out of pocket or with crucial startup money. When business owners can begin turning a profit on their products in a matter of weeks, or a few months at most, it means that they can grow their business much faster.
Most private label cosmetics take just weeks to arrive after the order is placed because the product is already made. The private label company simply complete the packaging and specifications set by the client and send the products. With other cosmetics manufacturers and brands, they have to wait for the products to be made from scratch, packaged, and then branded accordingly. This can take months, meaning that new business owners may suffer in the process.
Affordability
Production costs are expensive, and new businesses and brands often find that they would be better suited in investing their time and money into things like branding and marketing during the launch process. Private labeling gives business owners the freedom to do so because the products are more affordable than they would be if they were made to order.
But private labeled cosmetics are not just for new businesses. Many brands make a major profit off of buying private label cosmetics for wholesale prices, putting their logos on the packaging, and turning them around for a much higher retail price in both online and retail stores. This guide talks about which private label products do well.
Low Order Minimums
The biggest risk that retail beauty brands take is in having too much product and not being able to sell it. Private labeling minimizes that risk with low order minimums and fair prices. Clients are still able to get good wholesale prices on their products without having to order major quantities, meaning it can feel more realistic to sell all of your product if you are a new business just starting out and don't want to make a massive investment risk.
On that note, smaller order quantities often translates to affordability because you do not have to make massive orders at one time. This makes it easy to launch a new business with just a few thousand dollars' worth of investment to start.